Ryan Flaming

Agriculture Extensin Agent
316-284-6930
flaming@ksu.edu

Publications
Meat Science Series
Two presentations give information on selling meat direct to consummers. Topics include meat science, meat sales and establishing a slaugther and processing facility.
Thank you to those who attended. Recordings of the two meetings will be available here soon!

Previous Series Recordings Available On-Demand
Getting the most out of your acreage for livestock
Soil Health & Cover Crop Workshop
If you couldn't join us via Zoom, you can still watch the recorded presentation at the link below.
https://www.youtube.com/watch?v=EmSd-bhojTI

2020 Wheat Test Plot
Results are in for the 2020 Wheat Test Plots
See State-Wide Results on the KSRE Dept. of Ag page. 2020 Winter Wheat Performance.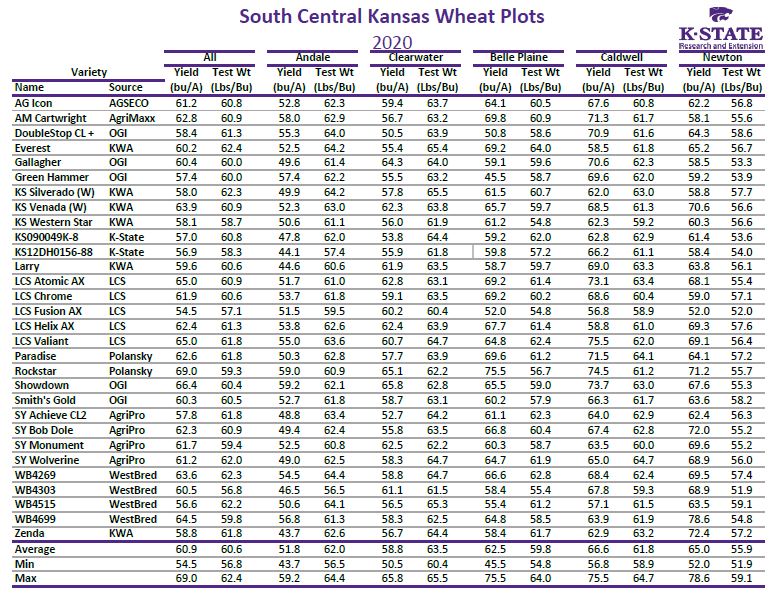 The plot is located on the north side SW 48th street just east of the S Hoover Road intersection.
Virtual Wheat Field Day
If you missed the live presentations, you may still watch the recorded videos at the YouTube links here:
May 27 session - https://youtu.be/UnD12lADM3E
May 28 session - https://youtu.be/VrF3F2yqJpc
Kansas Custom Rates 2020
This is an updated version of the Custom Rates for 2020.
Farm Lease Agreement Forms
Links