Ryan Flaming

Agriculture Extensin Agent
316-284-6930
flaming@ksu.edu

Publications
Coyote Trapping and Calling Clinic
Join an informative clinic on Coyote Trapping and Predator Calling provided by the Bulter County Extension Office. See flier for information and registration.
Meat Science Series
Two presentations give information on selling meat direct to consummers. Topics include meat science, meat sales and establishing a slaugther and processing facility.
Recordings of the Presentations are linked below.
Selling Direct to Consumers/Starting a Processing Plant with KDA
Basics of Meat Science with Francisco Najar-Villarreal

Previous Series Recordings Available On-Demand
Getting the most out of your acreage for livestock
Soil Health & Cover Crop Workshop
If you couldn't join us via Zoom, you can still watch the recorded presentation at the link below.
https://www.youtube.com/watch?v=EmSd-bhojTI

2020 Wheat Test Plot
Results are in for the 2020 Wheat Test Plots
See State-Wide Results on the KSRE Dept. of Ag page. 2020 Winter Wheat Performance.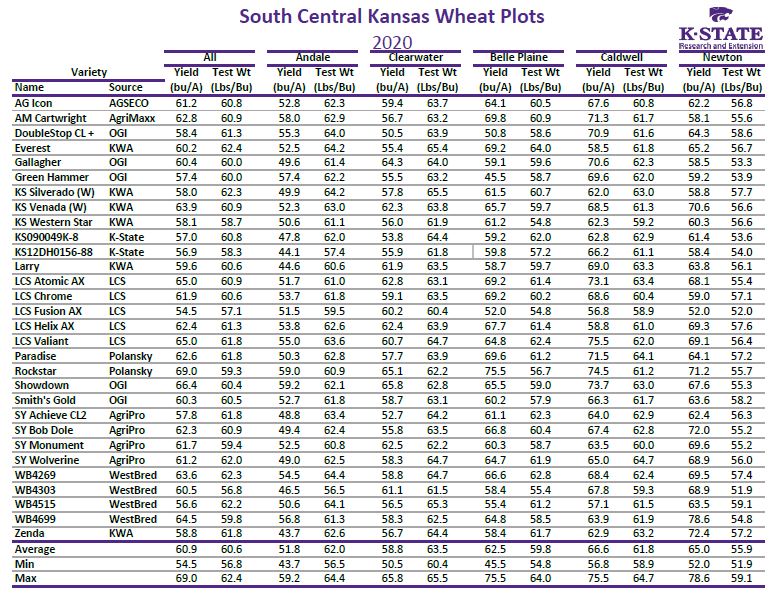 The plot is located on the north side SW 48th street just east of the S Hoover Road intersection.
Kansas Custom Rates 2020
This is an updated version of the Custom Rates for 2020.
Farm Lease Agreement Forms
Links