Wheat Plot Tour
June 1, 2018
3:00 PM 8600 S Hillside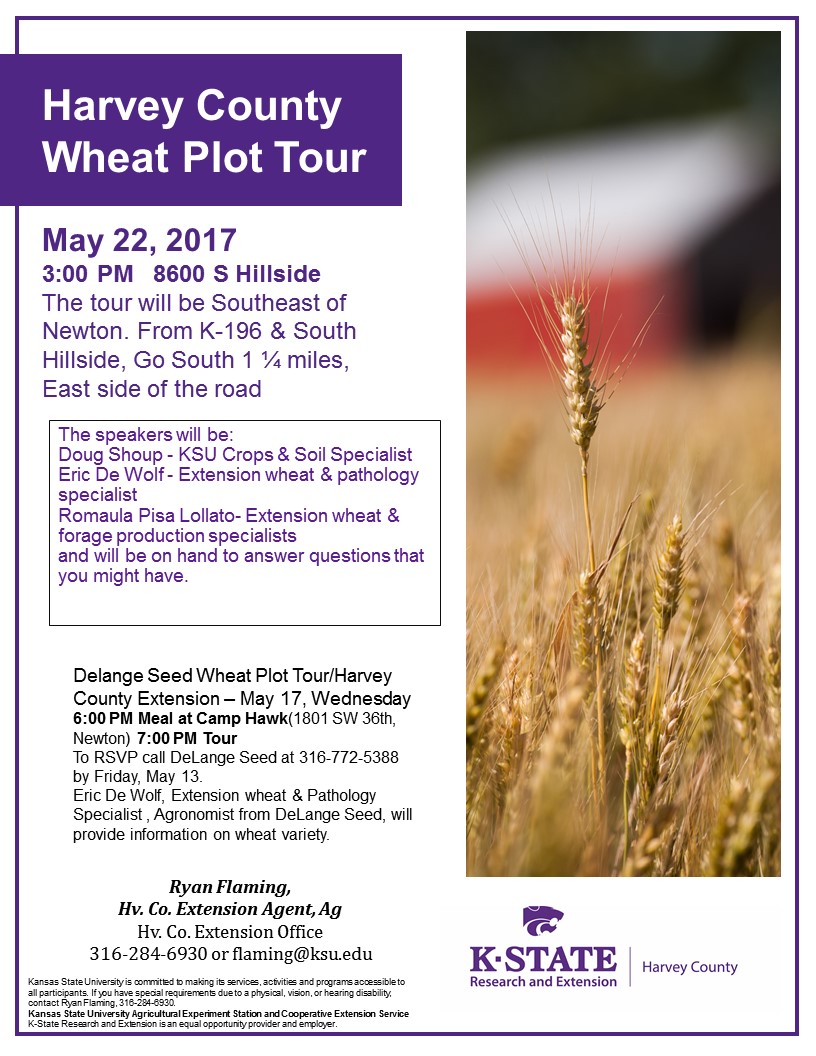 Printable Wheat Plot Tour HERE
Kansas Wheat Plot Tours
If you are unable to attend our local wheat plot tour, here is a list of them from around the state.
https://docs.google.com/spreadsheets/d/1v-UTrifS0Fb_RegciT423YB2vEmlj-QlHZDr6V4Lz5o/edit#gid=0
Click on the link above to download the KSU Area Extension Southcentral Wheat Yield Results (Excel file).
Updated Custom Rates 2016
This is an updated version of the Custom Rates for 2016. I hope you will find this useful.
Farm Lease Agreement Forms