HEALTH & NUTRITION
Click on 'Liquid Assets' and check out the value of fluids to your health!
STAY CONNECTED WITH OUR MONTHLY EMAIL!

Click on Mail Chimp
HAPp
Hypertension Awareness & Prevention Project (HAPp)
Participating adults with hypertension (HTN) will learn how to lower and manage their blood pressure. HAPp is a self-monitoring blood pressure program that will provide participants with a FREE blood pressure monitor and other incentives for participating; an opportunity to meet with a trained Heart Healthy Ambassador Coach twice a month to help take and track blood pressure; and monthly nutrition education workshops.
Those who are eligible must be age 18 or older; have an HTN diagnosis or on antihypertensive Rx; have an interest in and readiness for the program; no significant cardiac event in the last six months; no atrial fibrillation or other arrhythmias; and no diagnosis of lymphedema or risk of developing lymphedema.
Registration is now closed but check back for future dates!
Living Well Wednesday
The fall series will be on the first Wednesday of the month over the noon hour. The current topic is -
October 4: It's not so Kool to JUUL.
What do we know about vaping?
Vaping is the new epidemic among youth. 25% of Kansas High School students currently vape or have vaped. What do we know about vaping? What does it look like and who is behind this epidemic and why? We have learned many things about vaping in the past few years; how it causes depression, is very addictive and hard to quit. Kansas has several programs available to help combat this vaping problem among our youth. These topics will be discussed as well as the work going on in prevention.
Future topics will be -
November 1: Teen Stress and Anxiety: How Worried Do Parents Need to Be?
December 6: Rapid Development of Baby Brains and Why it Matters (Spanish version offered Thursday, Dec. 7 at 11:00 a.m.)
The Virtual Learning Series, Living Well Wednesday, hosted by K-State Research and Extension, is a series of online wellness webinars geared toward various topics. Wellness is defined broadly through this series, including topics that relate to physical, mental, financial and relationship health.
Previous programs may be found at https://www.ksre.k-state.edu/fcs/livingwellwed/
A Spanish-only version of the programs is available. The Spanish programs will follow the English version and begins online at 1:15 p.m.
Radon
Harvey County has an average radon level of 4.3 which is considered high. Radon tests kits are available at the K-State Research & Extension office for $6.25 plus shipping.
SNAP-ED provides free virtual and in-person interactive nutrition and physical activity education for youth, adults, families and seniors.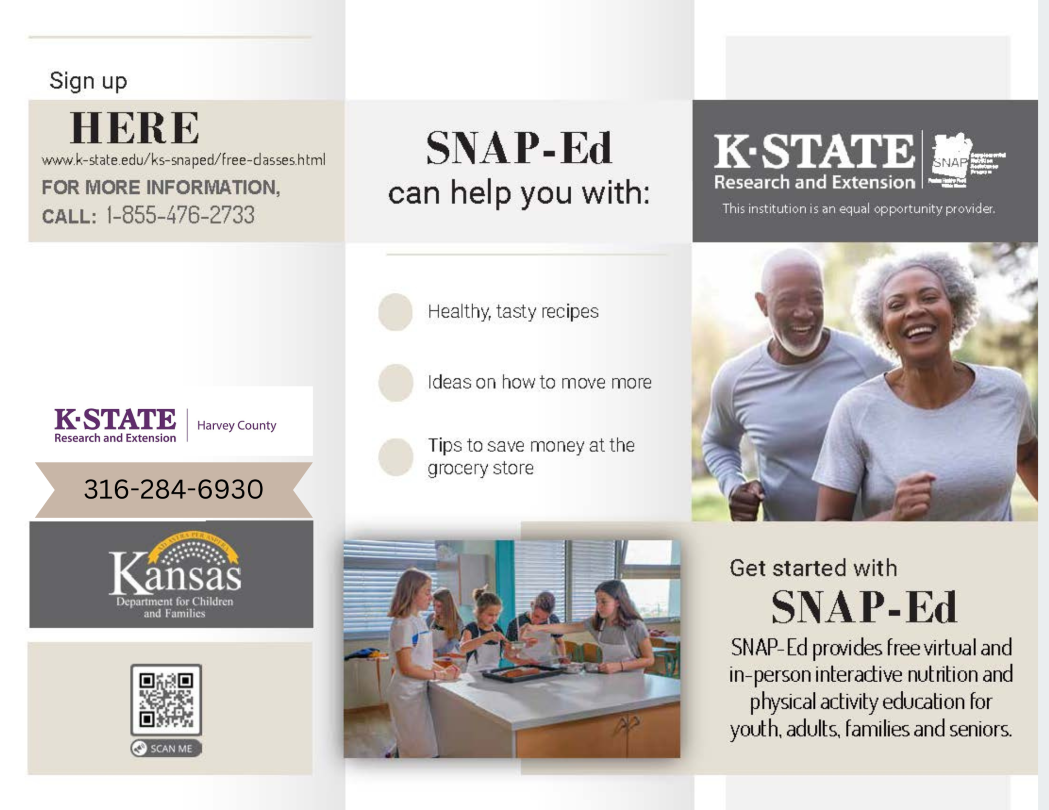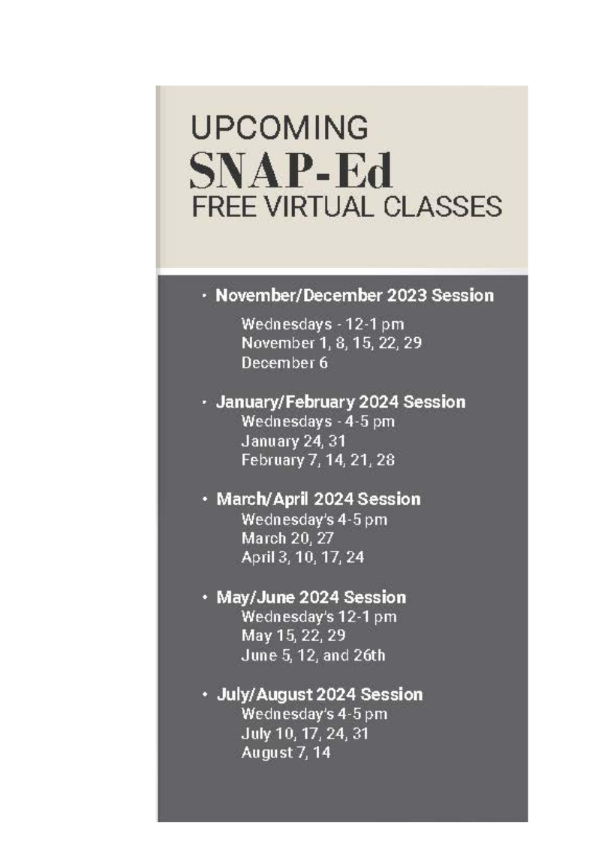 For more information on classes call 1-855-476-2733.