Sunny Hills 4-H Camp
June 5-8, 2019, Rock Springs, Junction City, KS.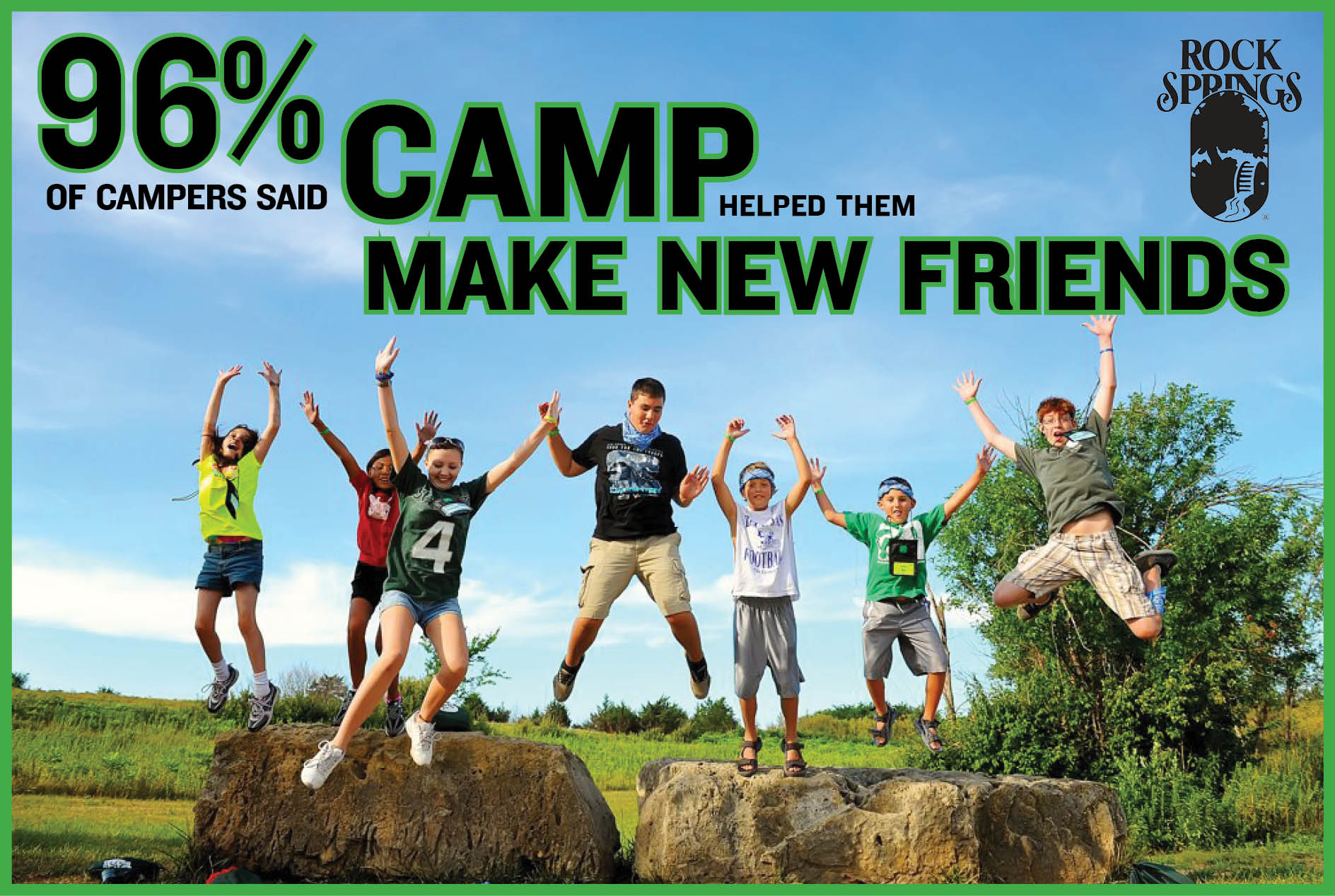 Rock Springs is full of fun and excitement, from horseback riding to learning to shoot a bow and arrow. The new and engaging activities are endless. That is the traditional camp experience, but it is so much more — developing children who are better equipped to lead in the 21st century with skills such as independence, empathy, the ability to work as part of a team, and a broader world view.
Rock Springs is part of the fabric of Kansas 4-H. When children go to Rock Springs, they'll likely return home excited to tell you of the lifelong friends they've made, and the exciting adventures they experienced. What they probably won't tell you about are the many life lessons Rock Springs 4-H camp has given them. That will happen years later.
An essential component of 21st century youth development is offering young people experiences where they have the freedom to learn by doing, grow from failure, express their ideas and use their influence to drive positive outcomes.
The organized camp experience at Rock Springs allows those opportunities. Rock Springs provides children with the opportunity to connect with nature, to participate in human-powered activities, and to benefit from personal and primary relationships.